The forgotten heroines of Ghana's independence struggle
The history of how Ghana, then Gold Coast attained independence from Britain has always been told every year during our Independence celebration. In this inspiring narrative, some names have been known to have fought tirelessly to win independence for the country. Names like Kwame Nkrumah, JB Danquah and the rest of the Big 6 have been immortalized in the hearts and minds of Ghanaians. Where this narrative fails, is n telling the story of female personalities who contributed immensely to Ghana's Independence. In this host, we share their story for you to get acquainted with.
MABEL DOVE DANQUAH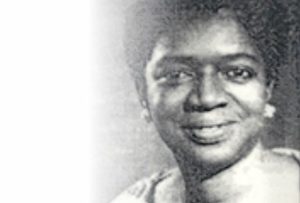 She was a Gold Coast-born journalist, political activist and creative writer. She used various pseudonyms in her writing for newspapers from the 1930s. Entering politics in the 1950s before Ghana's independence, she became the first woman to be elected a member of any African legislative assembly. Her involvement with politics started after Kwame Nkrumah founded his Convention People's Party (CPP), in 1949, and she became a member of staff of the nationalist Accra Evening News, joining the campaign for the end of British rule and immediate self-government for the Gold Coast. In the general election of 1954, she was committed to organizing women for the CPP, and she was subsequently put up as a CPP candidate for Ga Rural constituency, which she won. Her election made her the first female member of the Legislative Assembly of the Gold Coast
HANNAH KUDJOE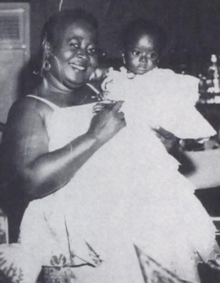 She was a prominent activist for Ghanaian independence in the 1940s and 1950s. She was one of the first high-profile female nationalists in the movement, and was the National Propaganda Secretary for the Convention People's Party. She was also an active philanthropist and worked to improve women's lives in Northern Ghana. After meeting with Nkrumah, Kudjoe began raising support for the UGCC. In March 1948, when the Big Six of the party were arrested, she raised money and led a campaign for their release. She was very involved in the Committee on Youth Organization within the UGCC and followed them when they split from the UGCC to form the CPP, and was the only woman present when the decision to split was made. Kudjoe was heavily involved with Positive Action, a campaign of mass civil disobedience that eventually led to the end of colonial rule, and she inspired massive support for the CPP through this campaign. She then became National Propaganda Secretary for the CPP and was an extremely effective organizer, mobilizing many people, including women, to join the CPP
Please comment below with other females you know about.