5 fantastic African women and where to find them
Today is International Women's Day
To commemorate this we are featuring 5 African women across the globe who have inspired us and challenged the status quo.
ELLEN JOHNSON SIRLEAF – LIBERIA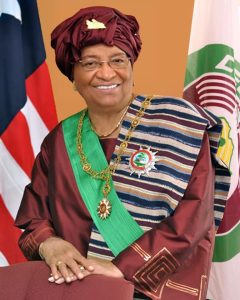 Born 29th October 1938, Ellen John Sirleaf  served as the 24th President of Liberia from 2006 to 2018.
She was the first elected female head of state in Africa.
She got her education at the College of West Africa and later moved to the United States where she studied at the Madison Business College and Harvard University.
She has received many awards including the Nobel Peace Prize for "her non-violent struggle for the safety of women and for women's rights to full participation in peace-building work" with Leymah Gbowee of Liberia  and Tawakkol Karman of Yemen.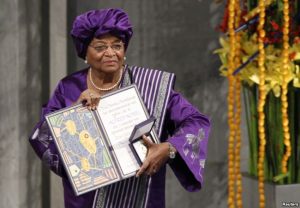 In the year 2013 she was conferred  the Indira Ghandi Prize by the Indian President Pranab Mukherjee and was listed as the 83rd most powerful woman in the world by Forbes magazine.
OMOTOLA JALADE EKEINDE – NIGERIA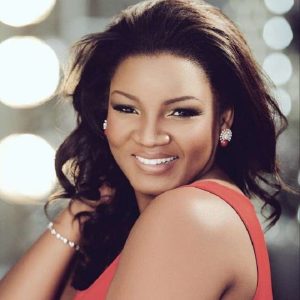 Born 7th February 1978, Omotola is an actress, singer and philanthropist and former model.
She has received numerous high-profile awards, launched a music career and amassed an enviable fan base.
She has been highly recognized  for her numerous humanitarian efforts beyond her show business accomplishments.
She was honoured in the year 2013 by Times magazine's as one of the 100 most influential  people in the world alongside Michelle Obama,  Beyoncé and Kate Middleton.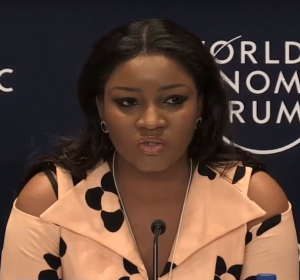 She made her television debut in the US for VH1's scripted series "Hit the Floor".
She is married to Captain Matthew Ekeinde and have 4 beautiful children together.
She launched her own reality TV show "The Real Me" on Africa Magic Entertainment in 2012, became an  Ambassador for the United Nations World Food Programme in 2005 among other philanthropic works like her NGO Omotola Youth Empowerment Programme  (OYEP)
LUPITA NYONG'O – KENYA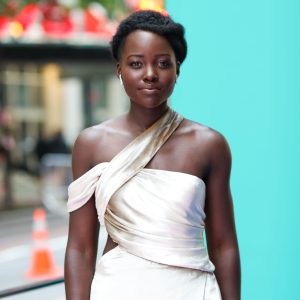 Born Lupita Amondi Nyong'o, March 1, 1983 in Mexico, she is the second of six children to Kenyan Politician Peter Anyang Nyong'o.
She attended  college in the United States of America, earning a bachelor's degree in film and theatre studies from Hampshire College and her master's degree in acting from Yale School of Drama.
In 2013 she earned a role in Steve McQueen's historical drama 12 Years a Slave. This role won her several  awards including Academy Award for Best Supporting Actress and the first Kenyan and Mexican actress to win an Academy Award.
She made her Broadway debut in 2015 with the critically acclaimed play "Eclipsed" as a teenage orphan.
This got her nominated for a Tony Award for Best Actress in a Play.
She also plays the role of Nakia in the Marvel Cinematic Universe superhero movie Black Panther (2018)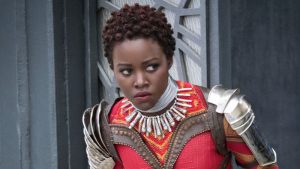 She is also acknowledged for Historic Preservation, being vocal about the prevention of sexual harassment  and her work with Animal Rights.
She was named the "Most Beautiful Woman" by People in 2014.
ANITA ERSKINE – GHANA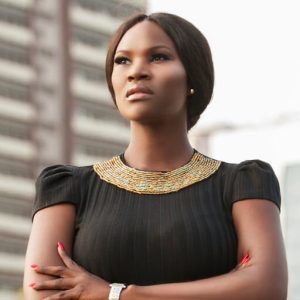 Anita Erskine-Amaizo born in Jerusalem in the year 1978 to former Soldier and politician Lieutenant General Emmanuel  Erskine and Mrs. Rose Erskine.
She was raised in Ghana and is a Ghanaian Entrepreneur, a TV and Radio Presenter, host of "The One Show" a Talk Show on Viasat 1 and the +233 Discovery, a TV show that features celebrities and inspirational stories.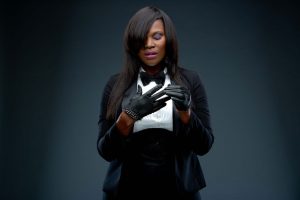 She holds a Bachelor of Arts degree in Cultural Studies from Trent University and has received  awards for the Radio Female Presenter of the Year at the 2017 Radio and TV Presenters Awards as well as TV Hostess of the Year at the annual City People awards in Lagos in 2015.
She was formally the corporate Communications Director at Tigo Ghana.
RAPELANG RABANA – SOUTH AFRICA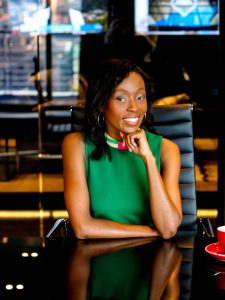 Rapelang is a Computer Scientist, Entrepreneurs and Keynote Speaker born in Gaborone in Botswana.
She is currently the Chief Digital Officer of BCX, founder of a learning technology company, Rekindle Learning which focuses on online education.
She schooled in Gaborone before moving to Johannesburg and attended  Roedean School and graduated from University of Cape Town in the year 2005 with a bachelor's degree in Business Science  with a speciality in Computer Science.
In 2007 she co-created VoIP a mobile application called Yeigo. In 2008 she was made the leader of Telfree's Research and Development Department after they (Telfree) bought most of Yeigo's shares.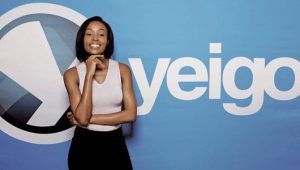 In 2012 she created an entertainment website called Tomplaygo and was on Oprah Magazine's O Power List.
In 2013 she was listed on Forbes's 30 under 30 list of best entrepreneurs in Africa and was named one of the Entrepreneurs of the World by the World Entrepreneurship Forum in 2014 among many other International Organizational work.
Comment below and let's know about the Fantastic women you know.