Interview with Nigerian Superstar CKay
On Creating One of The Biggest Songs On The Globe, Being The New Dawn of Afrobeats And a Lifelong Mission To Shift Culture.
No words express the personality of CKay better than cool, calm and collected, but these will be the simplest words for a rather sophisticated and complex personality and curious mind of Chukwuka Ekweni. A 30-minute chat with him could cover anything from UFO sightings to poetry, to food. CKay believes his breed of human beings is very rare in the Universe; It's the sort of statement you will laugh over and assume it's coming from a narcissist, but any music fan who has followed CKay's musical journey will know it's a very true and honest self – assessment.
Unlike other artists who have had doubts if music was for them, Ckay has always been sure. "I entered music because I knew I was great it" was the simple answer he gave when asked about why he decided to go into music.
Multi-talented instrumentalist, singer, writer and composer CKay is no new entry into the African music scene. Most music fans got introduced to him through his smash hit "Container" which was released in 2018 under Chocolate City. It was the kind of hit that got the whole club on their feet singing along and dancing, the kind of upbeat tune and raw energy which represented the Afrobeat sound then. In CKay's words, Container best described the Igbo culture he belongs to, whose people are known to be entrepreneurial and business-minded by nature.
But making a smash hit isn't all that matters to CKay. To him, this song wasn't a true description of the kind of artiste he really is.
In the beginning of his music journey, his team had to simplify his brand and art to make him more accessible and relatable to most Nigerians. This he respects, as a business strategy to make money for the record label he was signed to. In his opinion, his talent is wrapped in a mission to shift culture; say what other people will never say in music and unlock new sound for his listeners.
Looking for a deeper meaning to everything seems to be a lifelong interest to CKay, who had an epiphany in his music career at a very early stage in his journey. He started off as part of a band with two friends of his, and they made music they loved and performed. But, after one concert they had organized in Kaduna, they were met with a huge turnout for the show and impressed by how the fans sang every song word for word.
We had no TV or radio promo for the concert. The show was amazing and people sang the songs word for word, it was at that moment that I decided to make music on a larger scale
Looking back at this CKay still finds it surprising because as he said "We had no TV or radio promo for the concert. The show was amazing and people sang the songs word for word, it was at that moment that I decided to make music on a larger scale". CKay would later leave the group to embark on a solo career which would secure him a spot-on Chocolate city's roster of Artistes, after his first record label Loopy Music got into a merger agreement with Chocolate City.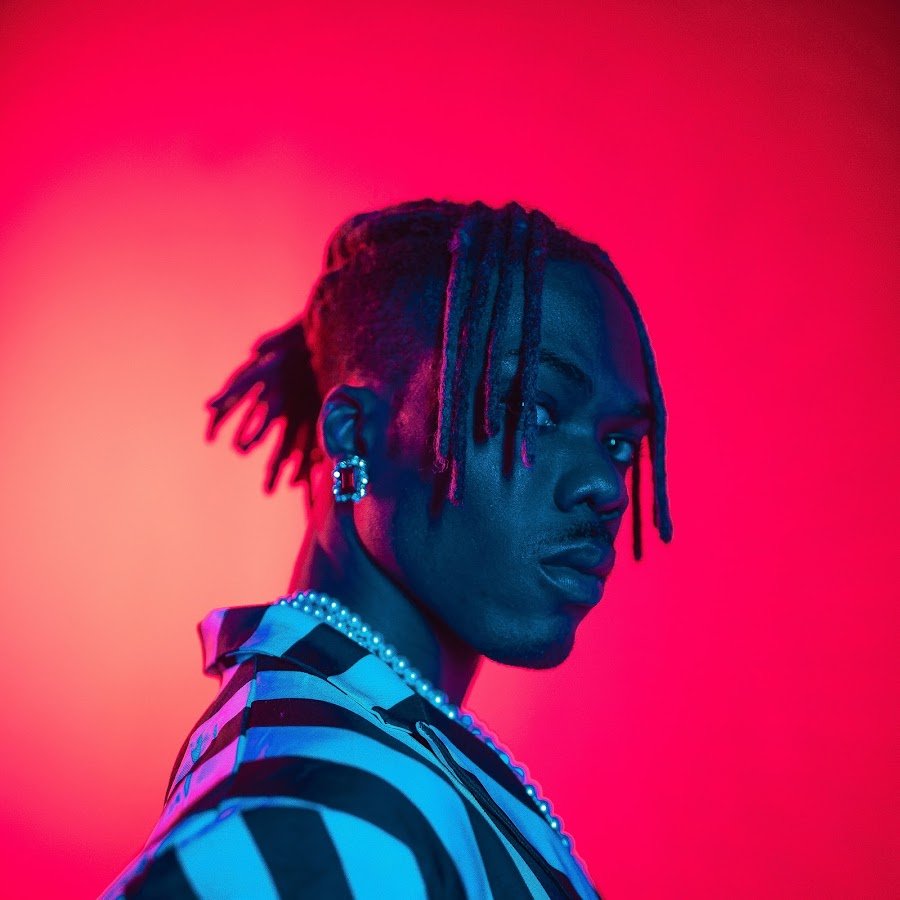 This passionate quest for a different sound and deeper meaning led him to the tune which has travelled the world over and been accepted by different cultures previously new to most Afrobeats Artists. His recent global hit "Love Nwantiti" became popular in the Magreb territories, and in different countries across Europe, America and Asia. This global hit was also one of 2021's most Shazamed songs globally, which made him the first African Artist to hit over 21 million monthly listeners on Spotify and over 15 billion views on TikTok
When asked if he knew that this song had such potential, his answer was a simple "Yes"
For an artiste who has traveled the world and experienced different cultures, he thinks Ghana is a beautiful place that he loves for the peace and calm. Ghana means so much to him that he has worked with the likes of Kuami Eugene who was featured on one of the remixes for Love Nwantiti, Pappy Kojo, J-Derobie and Tenaya.
In 2021, almost anyone who has consumed content on TikTok, Instagram or used a music streaming service has heard 'Love Nwantiti'. It's become popular in the content creator community, a necessary song for DJs and constant in playlists dedicated to Afrobeats, electronic music and other genres, and also one you just wake up with the tune playing in your head. On a mission to shift culture, Ckay seems to have figured it out and we are glad he dared to take this less-traveled road.
Watch this interview of CKay on the Carmel show where he talks a lot more about his music.
Follow Ckay on Twitter, Instagram and YouTube