FOOD REVIEW : Love brewed in the African Pot
The Buka Restaurant has been one of our go-to places for grilled tilapia for a long while.
The Buka Restaurant is one of Osu's brick-built storeyed building restaurants with an open staircase leading to a balcony of artworks in beautiful lines, colors, and textures.
Our top picks of their menu were Gari Fotor and Tilapia and the Jollof and Quarter Grilled Chicken.
The Gari Fotor and tilapia went for GHC 89. Their tilapia was infused with seasoning and was very large.
We are not big on large-sized fishes but we can never say no to a charcoal-grilled Tilapia. The tilapia had a lovely charcoal-grilled flavor.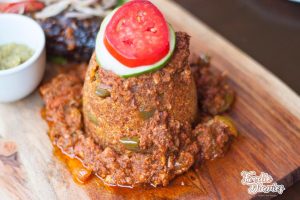 The Jollof had a lovely orange tinge and was served with a side dish of juicy, charcoal-grilled chicken and vegetables.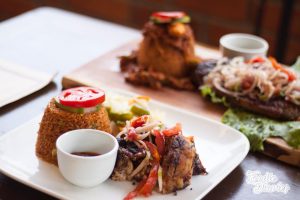 Click on link to watch the video
Review done by @foodiediariesgh on Instagram. Click here to check out more reviews of events and foodie spots in Accra