A king with the Promise to make good music
For a couple of years now, the Ghanaian Music scene has been banging with music from acts who have kept our feet dancing and our hearts falling in love with good music. One of such acts has been King Promise. With hits like oh Yeah, CCTV, Selfish and much recently Sisa in his slew of hits are multitudes of hits with Superstars like Sarkodie, Manifest, Fuse ODG, Wizkid and a lot more.
Big jackets, bald head and swagger unlimited are his most recognizable trademarks. It's not surprising that in a short period, he has become a household name.
But getting here hasn't been an easy ride for King Promise. He had to combine his music career with a University education from Central University.
We sat down with the superstar sometime back to talk about his experiences, inspiration, what keeps him going, family and life
Read the full interview below.
How did it all start for you?
Everything properly took off about 3 years ago but before then I was going in and out of the studio as a hobby. But just before I completed university, I blew up and I knew exactly what I wanted to do after graduating.
When did you know that he wanted to be a musician?
In my last of university! I had my first big break and then I fell more in love with the music so right after university, I didn't think twice on what I wanted to do.
Did you always want to be a musician?
I wanted to be an architect or any in the line of real estate! Even a footballer at some point. I pretty much chanced on music!
What was your childhood like?
I come from an average family. Growing up was really exciting. I had a lovely upbringing!
Where did you grow up?
I was raised in Nungua, Accra. I had my basic and secondary school education there too.
Is there any instance in your childhood that you felt this was what you should do?
(laughs) Nah. i never thought for a second I would become an artist. I have always loved music but wasn't really an option i ever thought of.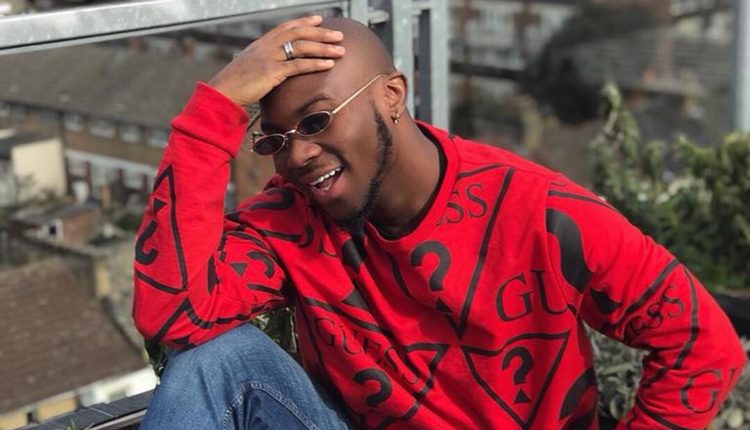 Were there any challenges? How did you deal with those times?
I faced pretty much the usual challenges every upcoming artist in Ghana goes through from having difficulties to pay studio time and even just getting people to listen. But I am the type who's always been optimistic regardless of my circumstance I may find myself. I choose to enjoy the process. It's either a win or a lesson!
How do you deal with self-doubt?
I pray
What keeps you going?
The drive to excel! Can't stop, won't stop! And the love from family and loved ones
How do you handle the fame and all the high expectations that come with it?
Just being calm and focusing on my goals. I am in no way perfect but I do my best since people look up to me now. I want everyone to believe they can be whoever they want to be if they believe in themselves and work hard. So, I try to be a good example of that.
What do you love to do apart from music?
I usually watch movies or play FIFA with the boys.
What role has family and friends played in your career?
My family has been very supportive. From the very start, they've been a strong support system with a lot of faith in me and that's something I am very thankful for! Momma says i'm gonna be bigger than Michael Jackson. That should tell you the amount of faith she has hahahhaha!
What gets you going? What motivates you to do what you want to do?
I also want to put my country on the map! I want the world to know Ghana has amazing music.



Why the name king promise?
I started with BoyP which stood for "The boy with the promise to give good music". When I met my management we thought it wise for a name change so the boy became King and we liberated the P which stood for Promise! So now it's "the king with the promise to give good music".
You finished Central recently. What course did you study?
I studied BSC Business Administration. I majored in Marketing.
How did you combine music and school?
It was interesting and adventurous lol. Sometimes I had to be in 2 places at the same time. It thought me how to prioritize! It wasn't easy but we thank God for strength to sail through with good grades as well.
Who would he say is the biggest influence in your music?
Highlife music, Borga highlife & early 2000's RnB, Boyband music have been strong influences on my music!
Which artists do you consider your mentors?
I love Wizkid, Sarkodie , R2bees and Mr Eazi just to name a few people who inspire me.
You have a very recognizable fashion sense. What influences your fashion choice?
I just love to look good. I always have. My parents have owned boutiques since i was a child so it's been a family thing.
What's the magic to creating back to back hits?
I just follow my heart before deciding on what to record. It also helps to have a good team on your side.
What advice would you give to upcoming musicians?
Never give up on your dreams. Stay hungry and trust the process. Never get too comfortable and make sure to put God first in everything you do