5 Best graphic design software you should know
Graphic Design is one of the most sought-after skills globally, from media, Architecture, product designing, the automobile industry, and Tech, many industries rely on graphic designers to create logos and unique interfaces needed by the industry to help the users. But to design, you need softwares and we have put together 5 of these software you can start learning today if you want to work as a designer
Adobe Photoshop stands as the first choice when it comes to graphic design software. It arguably has the largest design community that counts as far as millions. This makes it very easy to access community support and design resources. It is a major software for work in most companies working with designers. The software enables designers various visual assets such as banners, posters, logos and so on.
For those immersed in graphic design with a taste for illustration, Adobe Photoshop offers the ability to unleash your artistic prowess, enabling you to sketch and paint with limitless creativity. It also offers designers the tools to do image manipulation and compositions.
This software ranks 2nd after Photoshop, enabling designers to do various forms of vector-based design works. With this software, designers are able to easily design illustrations, icons, business cards, posters, etc. Illustrator gives a lot of control to the designer in typography-based works and works that require a lot of manipulations to font and geometric shapes.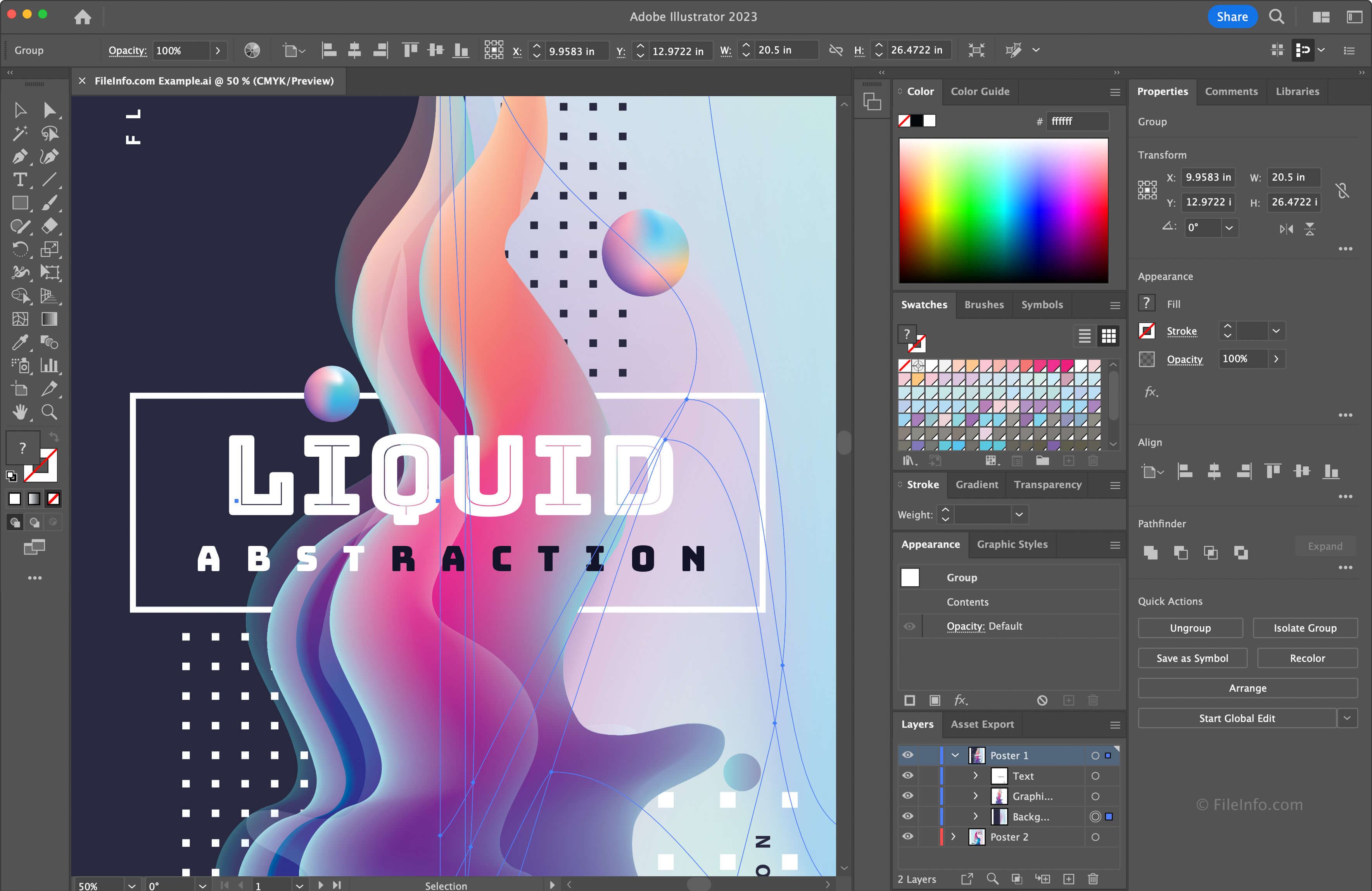 Just like Adobe Illustrator, this graphic design program enables designers to work on vector illustrations seamlesly. Whether tackling logos, posters, or print projects, you'll discover an array of customization options at your fingertips. The software uses an AI with LiveSketch to transform sketches into precise vector curves. In addition to graphic design capabilities, the suite incorporates tools for layout, complemented by Photo-Paint and Corel Font Manager, facilitating seamless photo editing and font management. CorelDRAW also has a very large community.
Canva has grown to become the most used online-based web app for general purpose designs. Unlike Photoshop and co, Canva has all the designer's work done and saved online. It has become a go-to software for many beginners who would like to make good use of both free and premium editable design templates on the platform. The platform enables designers to create logos, posters, banners, and even videos.
Pixlr is a top choice for graphic design beginners. It's very user-friendly, especially for complete beginners. Best of all, its basic features are free, making it a good place to for people with budget constraints. Ideal for online photo editing, Pixlr can serve as a cost-effective alternative to Adobe Photoshop. Its value is amplified when used in conjunction with the advanced Pixlr X and Pixlr E versions. Additionally, Pixlr offers a vast library of free images, enhancing your graphic design projects with compelling visuals.