Top 6 AI tools for designers
The influx of AI tools has greatly enhanced the field of design, resulting in substantial improvements in both speed and quality. Here, we highlight six outstanding AI tools that have significantly boosted productivity for designers.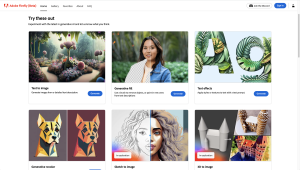 This AI represents the forefront of design software, offering a suite of AI-powered tools that can produce breathtaking text effects, convert text into captivating images, and effortlessly adjust vector colors to craft an extensive palette of shades. While Firefly is currently in beta, it is readily accessible to subscribers of Adobe's cloud programs, such as Illustrator and Photoshop.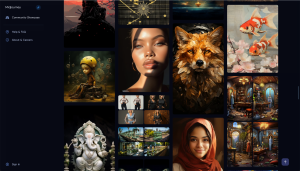 This AI sits on the Discord server. It is most widely recognized as the top AI image generator. It's important to mention that the tool can bit frustrating to use at times, especially when many users are generating images simultaneously. Sometimes it gets hard to identify a clear path to use their tools. Nevertheless, MidJourney's results are impeccable with its impressive ability to create highly realistic images.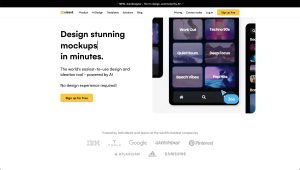 UIzard is exceptionally useful for UI (User Interface) designers who wish to transform their hand-drawn UI sketches into final designs. Designers would have typically needed to do designs from scratch using software like Figma or Adobe XD. With just a single click, this AI effortlessly converts your sketches into refined UI designs.
But that's not all. UIzard also aids designers in creating prototypes from their digitized drawings. This handy tool significantly accelerates the design process, allowing UI designers to have 80% of their work automatically done for them. These time-saving results benefit both UI designers and programmers working on their projects.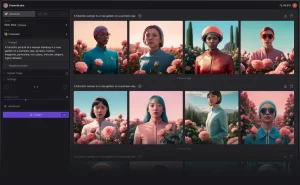 This AI-image generator produces images ranging from photo-realism to art deco. It is built upon Stable Diffusion, which is a text-to-image model that learns how to create images while minimizing the amount of energy required. DreamStudio sets itself apart from other text-to-image generators by the ability to edit pictures and upscale them using various photo-enhancing methods, including preserving fine details and sharpness and minimizing visual artifacts and distortion.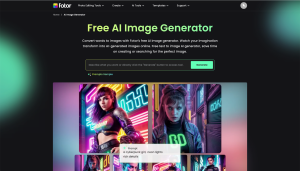 This is a powerful photo editing tool that can help you enhance your images. With Fotor, you can crop and resize images, add text to photos, make photo collages, enhance photos and retouch portraits, remove backgrounds, apply effects, sharpen images, and unblur images. Most important is it's AI image enhancer that can convert low-resolution images to high-resolution with one click.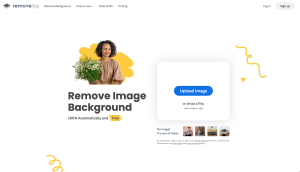 Manually removing backgrounds from images is often time-consuming and challenging for designers. Many opt for less detailed work. RemoveBG, an AI tool, simplifies this process with one-click background removal. The results are very detailed and very impressive.
Check them out and let's know what you think