5 fantastic African women and where to find them
Hope you all enjoyed reading on the first five fantastic women that are taking the African continent far, shaping and influencing the lives of young adults in Africa and the World as a whole.  Well we at Spark have got five more African women changing and influencing Africa and the World with what they do that we think you should know about, let's get straight down to our five fantastic and influential African women and where we can find them.
LUCY QUIST – GHANA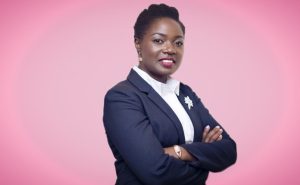 Born in the year 1974 to Ghanaian parents in London, UK, Lucy Quist spent most of her formative years both in Africa and Europe. She attended Wesley Girl's High School and proceeded to the Presbyterian Boy's Senior High School for her sixth form. She graduated with a first-class honours degree in Electrical and Electronic Engineering at the University of East London and holds an MBA from INSEAD in France.  She began her career as an Electrical and Electronic Engineer at Ford Motor Company, moving on to Chartered Engineer (IET), UK and later joined the Royal Bank of Scotland as a change manager. She stepped into telecommunications in 2008 where she worked at Milicom International Cellular in business development, sales and distribution and marketing. She moved on later to join Vodafone as Head of Strategy & Planning and also run their wholesale and  enterprise businesses. She was the Managing Director  (CEO) of Airtel before the merger with Tigo Ghana. She is known for being the first Ghanaian woman to lead a multinational telecommunication company winning them more than 20 prestigious awards. She is an international business leader, a technology professional who advocates for greater participation of young people in STEM for development.
Lucy Quist is the founder and CEO of Quist Blue Diamond. She serves as the President of the African Institute of Mathematical Sciences, Ghana. She is a co-founder of FreshBakery, the parent company of the FreshPay payment platform in the Democratic Republic of Congo (DRC). And has so many awards to her name.
UCHE OFODILE – NIGERIA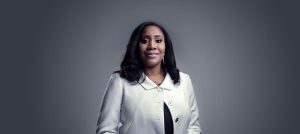 Uche Ofodile is a senior business leader with extensive expertise in building businesses in emerging markets, and wife of Ghana's very Captain Planet of 4X4, surprised huh. With 10 years in CEO, CMO, and CCO roles, she has been the driving force behind transformative change in blue-chip multinational companies.
An early career in marketing, advertising, and public relations gave her a diverse foundation in the automotive, consulting, higher education, and broadcasting industries. In 2002, she accepted her first position in Africa as a Corporate Brand Manager. This was the first step on a path that led to a meteoric rise to senior leadership positions with some of the continent's fastest-growing companies. As the Chief Commercial Officer with MTS, and was instrumental in restructuring the business and relaunching the brand to capture game-changing growth in revenues, brand recognition, and customers. A transition into the food and beverage industry saw her serve as the Executive Marketing Director for a high-growth start-up. She spurred significant top-line growth and introduced a first-of-its-kind retail initiative in the Nigerian market to support the company's aggressive 5-year growth plan.
One of her hallmark achievements is the transformation of Vodafone Ghana from a struggling business, with deteriorating market share, into the country's #2 telecommunications provider. As Chief Marketing Officer, she was instrumental is delivering 3 consecutive years of double-digit revenue growth, resulting in significant awards such as "Telecommunications Company of the Year," "Best Telecom Brand," and "Most Admired Brand."
Most recently, she was recruited to serve as CEO of Tigo DRC and transform the business. In 18 months, she rebuilt the business strategy, ignited 20% year-over-year growth, positioned the company for rapid market share gains, and revitalized the workforce through strategic cultural and diversity programs. These strong commercial results catalysed the acquisition of the company by Orange, the French multinational telecom giant, to deliver significant value to shareholders.
Uche is committed to nurturing and empowering the next generation of leaders. Known for harnessing the power of people to move businesses forward, she injects enthusiasm and accountability into an organization to create engaged, high-performing, and cohesive teams.
With repeated success driving value and innovation into an organization, she is able to steer the evolution of business and uncover new opportunities. She pushes the boundaries of traditional business approaches in emerging markets to reinvent, reimagine, and amplify a company's brand and performance.
ISABEL DOS SANTOS -ANGOLA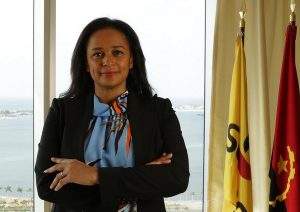 Isabel dos Santos (born 20 April 1973) is an Angolan businesswoman, Africa's richest woman and the eldest child of Angola's former President José Eduardo dos Santos, who ruled the country from 1979 to 2017. In 2013, according to research by Forbes, her net worth had reached more than three billion US dollars, making her Africa's first billionaire woman. A Forbes magazine article described in 2013 how Isabel dos Santos acquired her wealth by taking stakes in companies doing business in Angola, suggesting that her wealth comes almost entirely from her family's power and connections. In November 2015, the BBC named Isabel dos Santos as one of the 100 most influential women in the world. She studied electrical engineering at King's College in London.
Isabel dos Santos has held management positions in a number of companies listed on European stock exchanges. She returned from London in the early 1990s to join her father in Luanda and started working as a project manager engineer for Urbana 2000, a subsidiary of Jembas Group, that had won a contract to clean and disinfect the city. Following that, she set up a trucking business. The widespread use of walkie-talkie technology paved the way for her subsequent foray into telecoms. In 1997, she started her first business, opening the Miami Beach Club, one of the first night clubs and beach restaurants on the Luanda Island. Over a period of nearly 20 years she expanded her business interests, leading to the creation of several holdings, in Angola and mostly abroad, making substantial investments in high-profile enterprises, especially in Portugal. In June 2016, she was appointed by President dos Santos as chairwoman of Sonangol, the Angolan state oil company. The controversial appointment in the wake of similar appointments of children of the president to key posts led to speculation in the Angolan media in March 2017 that Isabel dos Santos would leave Sonangol, which proved to be unfounded.
LISA FOLAWIVO – NIGERIA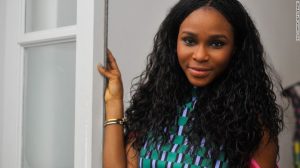 Nigerian fashion designer Lisa Folawiyo is celebrated for her colourful collections that fuse traditional West African fabrics with modern tailoring and beaded embellishments. Since starting her label in 2005, she has spearheaded the movement of Nigerian designers achieving international recognition for their work. She has a knack for elevating traditional African prints above the status quo, making them relevant for a global audience. She has showrooms in both Nigeria and New York and her collections are stocked in the UK, the US, South Africa and Nigeria itself.
In 2012, she won the African Fashion Awards, nominated alongside Maki Oh and Kofi Ansah, two more prolific designers from the Nigerian fashion scene. Championed by Vogue Italia, she has also partnered with L'Oreal and done a trunk show on Moda Operandi . Her line is currently stocked in Selfridges.
Having originally trained as a lawyer, which she studied at the University of Lagos.
She came to fashion with no formal training. She founded her own line, Lisa Folawiyo – previously known as Jewel by Lisa – in 2005 from her home. Her collections are exclusively crafted from Ankara textiles; vibrant wax-resistant dyed fabrics characteristic of West Africa. "Our mothers, grandmothers and probably great-grandmothers have worn this fabric." she has told the BBC. Her garments are embellished with beads, sequins and crystals all sewn by hand in local workshops in Nigeria. She attributes her success to finding and sticking to this unusual aesthetic. Lisa Folawiyo has showrooms in Nigeria as well as New York. Celebrities such as Issa Rae have worn her pieces. Rae wore a cummerbund dress to the BET Presents the American Black Film Festival Honors.  Her collections are also showcased in the US, the UK, Nigeria and South Africa. In 2012 she was featured in Vogue Italia.
TAIYE SELASI – GHANA & NIGERIA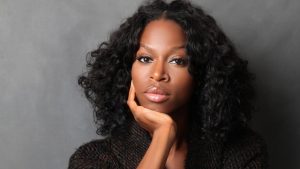 Taiye Selasi born 2 November 1979 is a British-American writer and photographer. Of Nigerian and Ghanaian origin, she describes herself as a "local" of Accra, Berlin, New York and Rome. Selasi graduated summa cum laude and Phi Beta Kappa with a BA in American Studies from Yale, and earned her MPhil in International Relations from Nuffield College, Oxford.
In 2005 The LIP Magazine published "Bye-Bye, Babar (Or: What is an Afropolitan?)",  Selasi's seminal text on Afropolitans. In Bye Bye Babar, Selasi describes a new African diaspora; a broader mix that accepts its diversity: "Perhaps what most typifies the Afropolitan consciousness is the refusal to oversimplify; the effort to understand what is ailing in Africa alongside the desire to honor what is wonderful, unique." Selasi does not seek recognition as the originator of Afropolitanism, " She makes a point not to claim to have coined it, and she downplays her own role in the whole phenomenon that followed from it." The conversation of Afropolitanism did increase, following the essay, and this paved way for scholars like Simon Gikandi and Achille Mbembe to "further develop" the term, Afropolitan, into a widely known a used ideology. The same year she wrote the essay, she penned a play which was produced at a small theatre by Dr. Avery Willis, Toni Morrison's niece.
In 2006 Morrison gave Selasi a one-year deadline; she wrote "The Sex Lives of African Girls" to meet it. The story, published by UK literary magazine Granta in 2011, appears in Best American Short Stories 2012.
In 2010 Ann Godoff at Penguin Press bought Selasi's unfinished novel. Ghana Must Go was published in 2013 to much critical acclaim. Selected as one of the 10 Best Books of 2013 by the Wall Street Journal and The Economist, it has been sold in 22 countries as of 2014.
In 2013 Selasi was selected as one of Granta′s 20 Best Young British Writers and in 2014 named to the Hay Festival's Africa39 list of 39 Sub-Saharan African writers under the age of 40 "with the potential and talent to define trends in African literature."
Selasi collaborates frequently with fellow artists. In 2012 she partnered with architect David Adjaye to create the Gwangju River Reading Room, an open-air library erected in 2013 as part of the Gwangju Biennale's Folly II. With director Teddy Goitom, founder of Stocktown, Selasi is Executive Producer of Afripedia, a documentary series about urban African creatives. With producers Fernando Meirelles and Hank Levine (City of God), Selasi is developing Exodus, a feature documentary about global migration.
In 2015, Selasi appeared as a Featured Author, leading a writing seminar, at the annual Iceland Writers Retreat in Reykjavik, Iceland.
Below is a list of her novels short stories and essays
Ghana Must Go (2013)
"Brunhilda in Love" (2016)
"Aliens of Extraordinary Ability" (2014)
"Driver" (2013)
"The Sex Lives of African Girls" (2011)
"Bye-Bye, Babar (Or: What is an Afropolitan?)" (2005)
Afropolitan – No Less and No More