These are some of our favourite shows showing on Kweseiflix. Check them out!
If you haven't subscribed to Kweseiflix Ghana, chances are you are not experiencing the awesomeness that Subscription Video on Demand offers;  great TV shows, movies and series when you want it, how you want it!
Not to worry though,  we got you! Take a look at these 7 world class shows and movies streaming on Kweseiflix in September.
ROMBI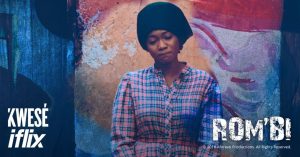 Starring: Kola Oyewo; Victor Olaotan; Peter Fatomilola; Ibrahim Chatta
A son of a rich man return back to the village from abroad after his medical course, accidentally, he gets himself involved in murder case that later destroys his career.
STEP UP
Starring: Channing Tatum; Jenna Dewan Tatum; Damaine Radcliff
Everyone deserves a chance to follow their dreams, but some people only get one shot. Tyler Gage is a rebel from the wrong side of Baltimore's tracks and the only thing that stands between him and an unfulfilled life are his dreams of one day making it out of there. Nora is a privileged ballet dancer attending Baltimore's ultra-elite Maryland School of the Arts
THE MUSKETEERS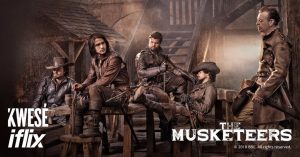 Starring: Luke Pasqualino; Tom Burke; Santiago Cabrera
Athos, Aramis, and Porthos are a group of highly trained musketeers commanded by Captain Treville. They meet d'Artagnan, a skillful farm boy with hopes of being a musketeer himself. They band together and fight to protect King and country. Un pour tous, tous pour un!
THE ROYALS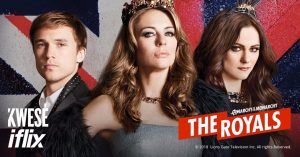 Starring: Joan Collins; Elizabeth Hurley
'The Royals' follows the lives of a fictional British Royal family that inhabits a world of opulence, lust, sizzling scandal, and regal tradition. A world that also comes with a price tag of duty, destiny, and intense public scrutiny.
THE BLAIR WITCH PROJECT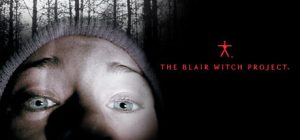 Starring: Heather Donahue; Michael C. Williams; Joshua Leonard
Found video footage tells the tale of three film students (Heather Donahue, Joshua Leonard, Michael C. Williams) who've traveled to a small town to collect documentary footage about the Blair Witch, a legendary local murderer. Over the course of several days, the students interview townspeople and gather clues to support the tale's veracity. But the project takes a frightening turn when the students lose their way in the woods and begin hearing horrific noises.
WALLACE AND GROMIT'S WORLD OF INVENTION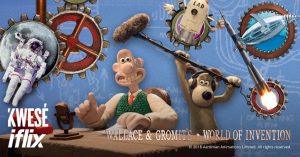 Starring: Peter Sallis; Ashley Jensen; Jem Stansfield
Wallace, with help from his dog, Gromit, takes a lighthearted look at real-life inventions.
TWIST OF FATE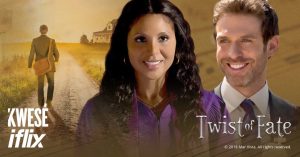 Starring: Toni Braxton; David Julian Hirsh; Mykelti Williamson
Nina is suspicious of the mysterious stranger in town… until she learns the haunting secret that drove him there. Can they leave the past behind and embrace their future together?
What better way to explore the world than through food and culture. Anthony Bourdain takes you on a tour of countries rarely showcased on TV such as the Congo, Libya, Myanmar, Colombia, Peru, and Morocco. Experience the world through the no-nonsense chef's eyes as he partakes of the local cuisine while delving into current issues.
Download Kweseiflix from your IOS appstore here and on android playstore here