Oxlade. A Hustler with the melody and a big stage
We often hear successful people allude to the age-old popular narrative about 'hustling' or being the 'underdog' earlier in life even when the truth is the opposite but the same cannot be said about Oxlade. The story of this Nigerian Afrobeats superstar is not one of those made-up hustle narratives to get his audience inspired but rather a real hustle story fueled by his passion for music and determination to be heard no matter what stood in his way.
Oxlade's path to the big stage has been filled with moments of defiance, sticking to his guns even when it meant going against his family's wishes and expectations. As a young man growing up in Nigeria, Oxlade took on odd jobs like being a street conductor, serving food at parties, selling tickets, and even selling mobile phone recharge cards to take care of himself; a life one only lives with a bigger goal in mind and all that determination paid off, getting him closer to the one thing he is known all over the world for now, Music.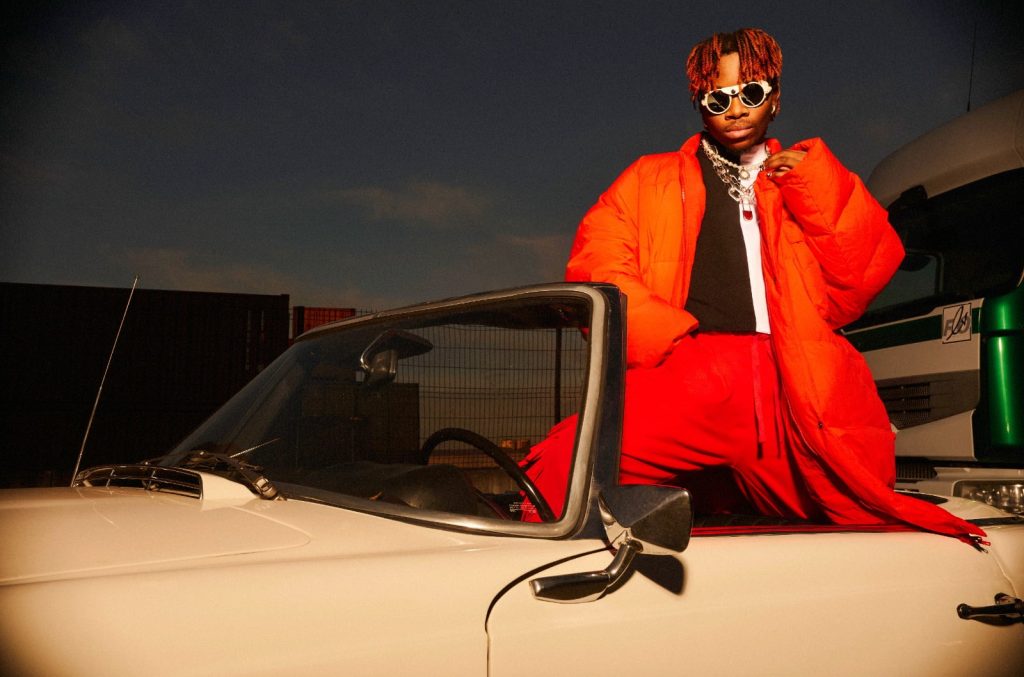 In his own words "I didn't choose music, music chose me." Even as a child, the calling of music in his life was obvious to his family and loved ones. From young age Oxlade, named Olaitan Abdulrahman Ikuforiji at birth, showed signs of talent and the ability to leave others spellbound with his gifts.
Growing up with his grandma, who gave him a sound education from primary to Lagos State University where he studied History and International Relations, he fondly recalls one instance as a 10-year-old when his grandma, who owned a shop at the time, had to leave him in charge whilst she went to the market but [she] was quick to leave a warning message that he should not step out. According to Oxlade, the house next door was having a party and needed someone to sing praise and worship songs, so he went to the party and was singing for the audience there. Whilst performing, he saw his grandma coming back from the market with a cane to punish him for disobeying her but upon getting closer, she realized that little Oxlade had everyone's attention, and everyone was singing. "I was no longer a small boy in that scenario. She just dropped the cane and joined in the praise and worship herself. After that incident she told me, I am not going to stop you from anything you want to do but please make sure you have an education. It's obvious it's [music] your calling"
The moment of real independence and self-discovery for Oxlade would come later, as a young man when his grandma decided to relocate from Lagos to Ibadan and he refused to go along with her. Oxlade instead decided to live with some friends for a while which meant that he had to fend for himself by trying out different jobs or just about anything that could bring him some money. But in his own words, "I tried a lot of things, [but] nothing really made me happy like music" From then on he chose to stick to what he was passionate about dismissing everyone's expectations of him.
It all started with a passion to create for Oxlade, whose first stint with professional music started in his days as a member of an acapella group in the church. The group had recorded a demo with a Producer and after the recording, Oxlade waited behind and asked that the producer send him a beat to "just vibe on".
After pestering the Producer for a while, the Producer did just that and he [Oxlade] performed on the beat much to the admiration of the Producer who would later put him on his own song. Coincidentally, this specific producer was friends with a Nigerian rapper called Blaqbonez who heard the song the two had made and was so impressed that he reached out to Oxlade. The two [Oxlade and Blaqbonez] later went on to record a song called 'Mami Water' which was later released by Blaqbonez.
As easy as this origin story sounds, Oxlade admits that it wasn't all rosy. To him, being super focused and not giving up has always been his way of dealing with setbacks. "There were a lot of times, I got no's and there were a lot of times I got turned away; there was even a show I was supposed to perform at that Davido was a guest and I was tussled and thrown of the stage. I am strong-willed; I am Taurus by the way so I have a very strong character"
This strong personality and character paid off in the long term making Oxlade the person he is today; a major player in the Afrobeats revolution; The sound from Africa, which is taking the world by storm.
Oxlade had his big break on the global scene in 2022 with his smash hit Ku Lo Sa, which currently ranks as one of the biggest Afrobeats songs in 2022. The song became a viral sensation on Tiktok and other streaming platforms after Oxlade performed it at the Colors Studio in Berlin, Germany. But what looked like a fun sing-along song from the emerging Nigerian singer had a lot of pain behind it as earlier on in the year, Oxlade had suffered a controversy around his personal life which placed him in a very tough mental state.
Coming back from something like that would have been nearly impossible for many artists but Oxlade channeled it all into his creative process speaking on this he said; "The guy you see performing that record was not happy. He was not in his best state, but I believe that expressing such vulnerability is why many people could connect with him. They connected with the soul behind the voice"
With a big song like Ku Lo Sa in his pocket, Oxlade has traveled around the world to perform to different audiences and seen first-hand the impact of Afrobeats on the world stage. We asked what he thinks about this global emergence and his role, his answer was very profound. "Afrobeats is giving black an identity. I can refer to it as the new crude oil because it's giving people livelihood, putting food on people's tables, and connecting the entire world to Africa. Global artists that you wouldn't see collaborating with Afrobeats Artists are now doing that to jump on the wave. Afrobeats is the new cool and Black is the new cool"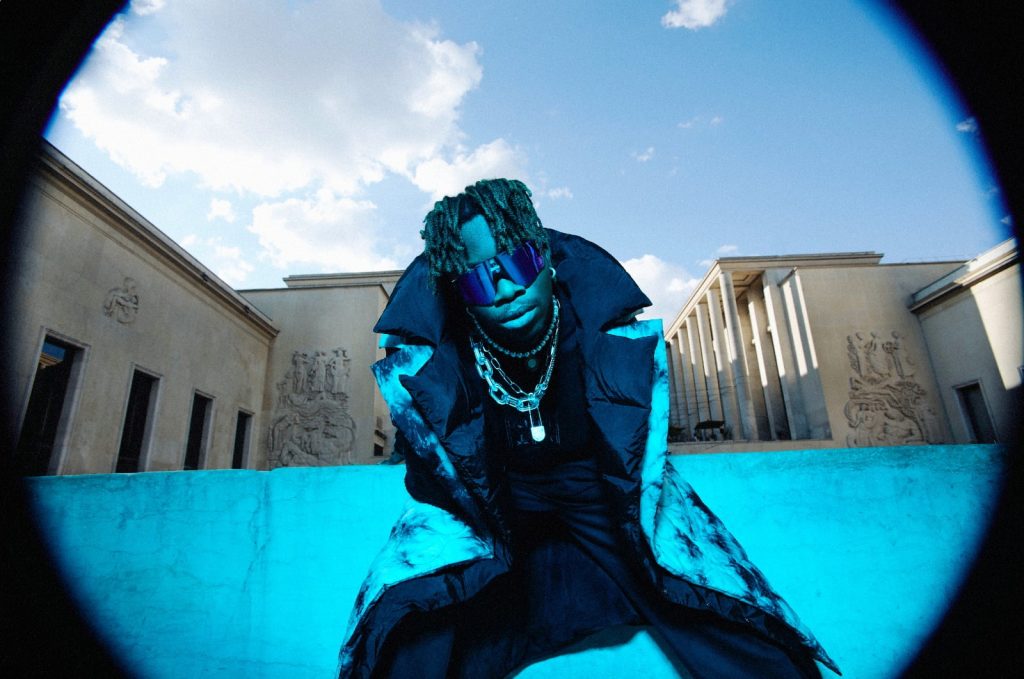 There is a saying that "It takes a village to raise a child" This saying rings true in the career of Oxlade who admits that the entire Afrobeats movement and its key players all pushed him to where he is now.
Recounting a timeline full of support from other singers, Oxlade had this to say "In early 2018, Davido posted a song I made with Fireboy, in early 2019, Wizkid posted my song 'Causing Trouble' and brought me out at his concert at O2. Burnaboy has been supporting my music, Kizz Daniel, Adekunle Gold are all big bros. Sarkodie from Ghana has also been so supportive. Before I had a hit record, I had a song with him called 'Overdose' and then I had another song with him the next year called 'Non-Living Things'. Basically, the whole of African music has been impactful to my growth"
Even though Oxlade is Nigerian, Ghanaian music fans have been huge fans of Oxlade before the world started paying attention to his music mostly due to his collaborations with major Artists like Ghanaian rapper Sarkodie and a couple of performances he has held in Ghana. Oxlade confirmed this by saying. "I have more Ghanaian friends than I have Nigerian friends. Musicians like Quamina MP, Kwesi Arthur, Darkovibes, Kofi mole, Yaw Tog, Jaybahd are all friends. I am deeply rooted in the Ghanaian community, and I think that's why they are reciprocating the love back."
Perhaps, even more, than collaborating with major Artists, Oxlade also teams up a lot with emerging Artists; something he acknowledges has been important in his growth as an Artist. We asked about which emerging Artists he is listening to and Oxlade spoke about Ghanaian fast-rising Artiste Lasmid, Nigerian stars AV, Victony, South African rapper Blackie and the duo Ghanaian rap group called G-Migos.
From Tokyo to Brussels, Paris to Johannesburg, Oxlade's voice is far-reaching around the globe introducing many people to his music but all this wouldn't have been possible if things hadn't gone the way they did in Oxlade's life so we asked if he thought he would have done anything else besides singing. His answer was interesting … "Maybe I would have been a dancer or a straight-up hustler trying to make money on the street."
Check out Oxlades'e new tune titled Ovami featuring Flavour
Follow Oxlade on his social media accounts