Bella Schmurda: Leading the new Pack of African Creatives
The world took a different turn in 2020. Coronavirus was spreading throughout the globe, countries went into lockdown, flights were restricted and people had no idea if they would live to see the next day. Finally, when the dust settled and December came, one song which managed to raise our spirit and get us dancing was by a 26-year-old Nigerian student of Lagos State University; Bella Shmurda.
CashApp was a hit song which changed the culture in so many ways. The song reminded us of how life used to be before everything changed and still managed to help us to forget about everything we had lost. Most importantly, it ushered new a new dawn of African creatives who had survived the psychological impact of a pandemic and were chattering a new wave for the Afrobeats sound and African music. Young, daring, bold, talented and willing to bet against all odds, Bella was leading this new pack and he had the song to prove it.
Abiola Ahmed Akinbiyi born in Ikorodu in 1996. He grew up in Lagos where he developed a passion for music. He recalls his childhood was like every normal kid at the time; school, home, playing table tennis and reading books but with his passion for music calling, he visited the recording studio occasionally. "There is just something exceptional about music for me. For someone, it may be football they are passionate about but for me it's music" he said profoundly. As a child, he sang in the church choir-like many other African artists.
I was that small boy always being funny and making people laugh. People still tell me to be a comedian. I believe that if i am funny and making music, i can make you happier and free
Bella admits his funny personality is visible in his music but he is also aware of the positive impact music can have on people and he tries to make music which also positively impacts on his listeners. "If I can make you happier, I think I can make you more conscious and that's what my music stands for, making my fans happier, conscious or help them learn to live free"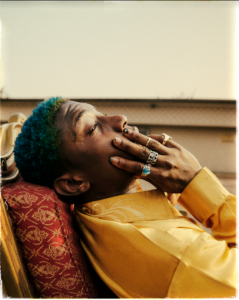 Like many young Africans pursuing creative careers at the time, Bella Shmurda's path wasn't immediately understood by his mum who insisted that he focuses on his school and earns a degree. To do this, Bella had to try to keep the balance between academic life and school. He recalls writing lyrics instead of academic work in his lecture notes. This also was a key part of his creative process, making time in between classes to write music and develop his passion. "These days everyone types on their phones unlike before. When I step in the studio, I am always aware of what exactly I am singing about" If it's conscious music, it's conscious. If it's love, it has to be about love. If it's just a vibely song. It has to be just that.
For a young Artiste like Bella, having older mentors has been important in his creative journey. He cites Olamide being very instrumental in guiding him in life and even also his music during studio time. He recalls working on Triumphant with Olamide and the energy and connection they both shared during the recording process. He also acknowledges other pros like Runtown and Wizkid also moulded him on his journey to be Bella Shmurda.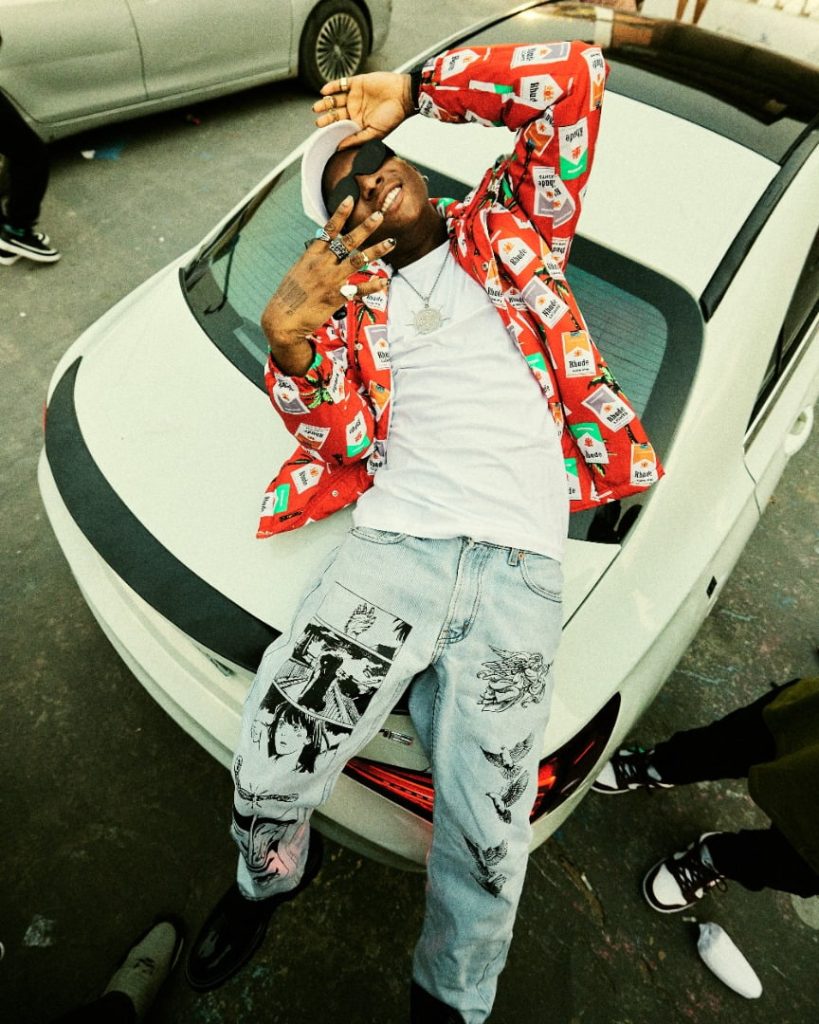 Bella had a grand entry into the music scene with a lot of support from major industry stakeholders and music fans. To Bella, his community of family and friends had a he role to play in that.
A superstar by day, a student by night. Bella completed Lagos University a few months ago and he admits it was a little difficult balancing school life with his newfound fame but to him, school is equally as important and one of his missions is to pursue higher education.
When asked which Ghanaian musicians he is listening to. He mentioned Black Sheriff whom he loves because he is young and makes conscious music like him. He is also a fan of King Promise, Kuami Eugene and KiDi. He listens to their music and gets inspired by their work. He also pays attention to Stonebwoy, Shatta Wale and Sarkodie for their consistency and pushing Ghanaian music
Bella had a few words for upcoming Artistes who want to do music too. "You have to know that this is what you want to do and focus on it. Don't waste time and be determined, also don't forget that the grace of God is important. Every situation you find yourself in, look at it in a positive way. Don't be down, be yourself and remember that God loves you"
This interview was done by Cristina Carmel.  Follow her IG page
Follow Bella on his social media accounts