7 New Television Series You Should Watch this November
Featuring some of our favorite and new Television Series from Amazon Prime, Apple TV+, HBO, and more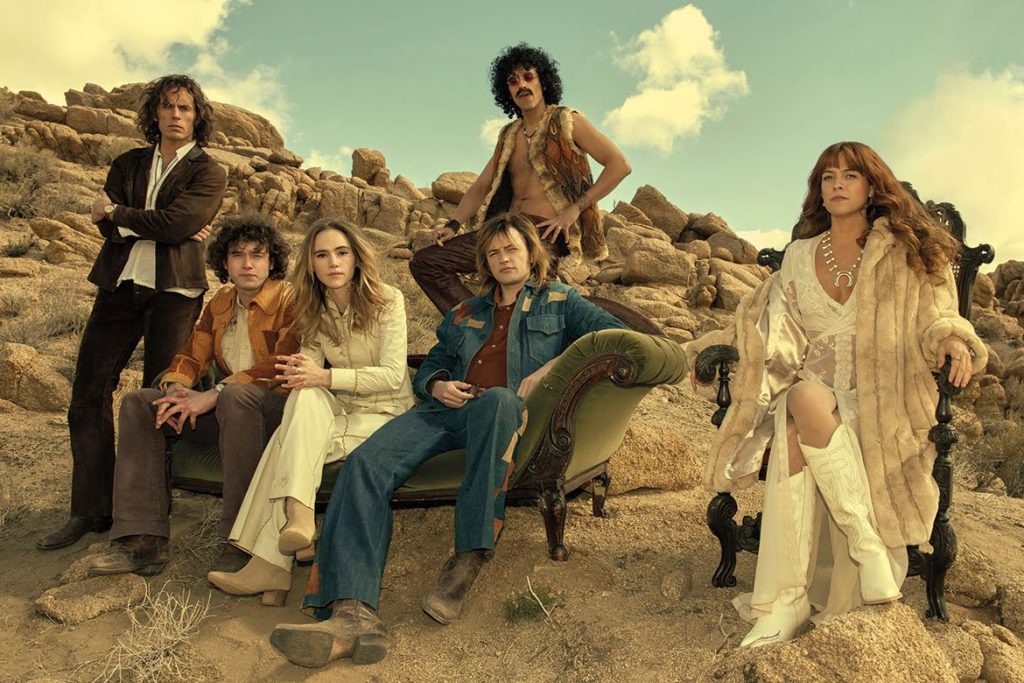 If you are home on vacation or taking some days off work, or just working from home and you want to escape reality with some beautiful cinema and storytelling, we have put together a variety of new and exciting TV series from different genres and different streaming networks that you can check out and binge watch.
Gen V (Amazon Prime)
A spinoff of Amazon Prime's 'The Boys' follows a younger demographic of University students working to make it to the seven. Initially, it seemed to just be another superpower college story but the plot thickens and would leave you begging to know what happens next. With a knack for humor you cannot help but root for all the characters in this show and become invested till the end.
Shrinking (Apple TV+)
Show creators of the award-winning 'Ted Lasso' have returned with another force to be reckoned with. This series follows the decline of a therapist's happiness after the demise of his wife, which led him to begin an unconventional approach to his patients which could cost him his career. This shows battles, grief, parenthood, and fixing damaged relationships after losing someone you love. This coupled with its star-studded cast and great humor makes this an amazing show that is highly recommended.
Love and Death (Warner Bros)
An HBO adaptation of the gruesomely true story of how a seemingly autonomous and indistinct woman in a town in Texas caused shockwaves throughout the nation with a crime that nobody ever saw coming. With the main themes being betrayal, lust, and crime Elizabeth Oslen does an impeccable job telling this story. This series is the true epitome of an idle mind that is truly the devil's workshop. I highly recommend this series to spice up your viewing today.
Fauda (Netflix)
This political thriller follows the story of an elite Israeli security force as they go undercover to fight militia groups based in Palestine. The Creators of this show Lior Raz and Avi Issachar both took inspiration off drawing on their experiences fighting in the Israel Defense Forces. It's an action-packed show that will leave you on the edge of your seat and also give you closer context into the unfortunate event happening in Palestine now
Daisy Jones & the Six (Amazon Prime)
The 1970s was an era for the success of bands and this particular band rose to heights they were never expecting and with success comes new challenges. A docu-type style series portrays the rise and fall of the legendary band "Daisy Jones & the Six" by the band members retelling their tales and teleporting us to their prime. This show is filled with relatable drama that makes it so real and their amazing soundtrack only makes things better.
The Bear (Hulu)
After an unexpected death, a fine dining chef is made to run a sandwich shop that his brother owned. This show is an intense masterpiece that displays that new and different may not be a bad thing. Every episode sets a different tone and keeps viewers' emotions spiraling. With a mix of loveable casts, strong storylines, you may never want to shut your laptop or phone off after you begin.
The Power (Amazon Prime)
With the occurrence of the recently ended global pandemic, this series gives us another virus. But this time, this virus can actually help us. A new phenomenon has arrived but with a twist. Teenage girls are getting extraterrestrial powers, will this change the balance of nature and life as we know it? Tune into "The Power" and watch what happens.
About the Content Curator