Four self-help books to help you figure out this adulting life.
Adulting is not easy at all. There are a lot of expectations from family and society, and then there is figuring out the world you live in and how to survive. For this reading might help. In this post,  we recommend 4 self-help books we think you should read to help you figure out this adulting life.
Rich Dad Poor Dad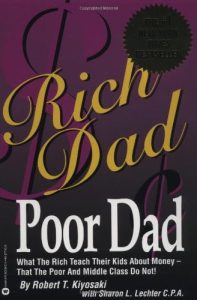 This book describes the main difference between the Rich and The Poor. It talks about how the Rich makes money and with the principle of compounding interest on how the returns on their money earn more money. It goes on to illustrate how the poor work for money only thus exchanging their time and energy for money. The author introduces the concept of financial literacy which he claims and proves is the outstanding factor that makes the Rich wealthier. The book tackles the importance of knowing the difference between an asset and a liability. This book will give every reader a good in-depth about the world of finance and the introduction of investments.
Rich Dad's guide to investment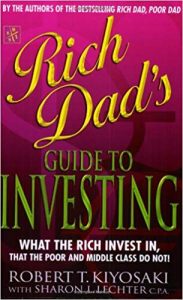 This book is the sequel of Rich dad poor dad. It gives a deep understanding of the world of investments including the difference levels of investors and their relative skills required, and also how to gain income from multiple sources.
The Alchemist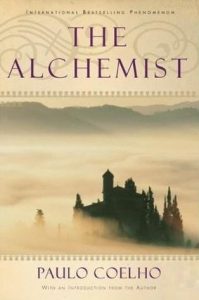 This isn't your usual fantasy book but rather, the alchemist represents the life of every reader in relation to the pursuit of one's dreams and goals. The story in this book talks about a poor shepherd boy who against all odds literally chased his dreams with persistence and determination. It teaches the importance of goals and the advice of mentors coupled with how to overcome failures and mistakes in life. The Alchemist is the perfect book for every young man who has the ambition to succeed in life.
The monk who sold his Ferari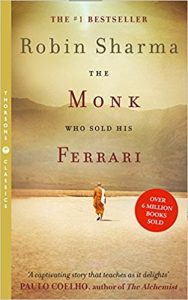 As the name suggests this book describes the ability of human beings to change and adapt to all circumstances. The story talks about how a multi-millionaire lawyer faced death and decided to give up all this fortune for a new life. The lessons in this book provide a deeper and meaningful outlook on life, it gives lessons in how to live a fulfilling life and how to over stress and anxiety. It goes on to provide the importance of thoughts and how one creates his own future though thinking. The lessons found in The Monk Who Sold His Ferrari leads to sustained happiness and life fulfilment.
This article was written by Joshua. Follow him on Twitter here