3 elegant meals you can cook with just 10 cedis
ADIOS TO STEWY SOUPS AND SOUPY STEWS.
Chaley. It is hard on these campus streets if you can't cook.  All that indomie plus shito, and rice with tomato stew is one way and has little nutrition.
Although it's convenient, buying food everyday will wreak havoc on your pocket. Wouldn't it be nice to have enough for clothes, credits, chilling with the squad and saving a little something for a rainy day?
Cuz we got your back, we have put together some quick recipes for the boys boys and the busy girls. The ingredients for each of these meals should be available on your campus. There is something for breakfast, lunch and supper.  Here's to bringing out your inner chef and impressing bae and your squad the next time they come around.
BREAKFAST – EASY FRENCH TOAST

Ingredients
2 eggs
8 tablespoons of evaporated milk
Salt
Fat – Butter/magarine/oil
4 slices of bread
Preparation
Beat eggs in a shallow dish.
Stir in milk.
Add salt to taste.
Dip the bread in the egg mixture; ensuring it is fully covered with the mixture.
Heat a little fat in shallow frying pan. Fat should be just enough to coat the base of the frying pan.
Cook bread in the lightly greased frying pan until brown on both sides.
LUNCH – ONE-POT CHICKEN & PASTA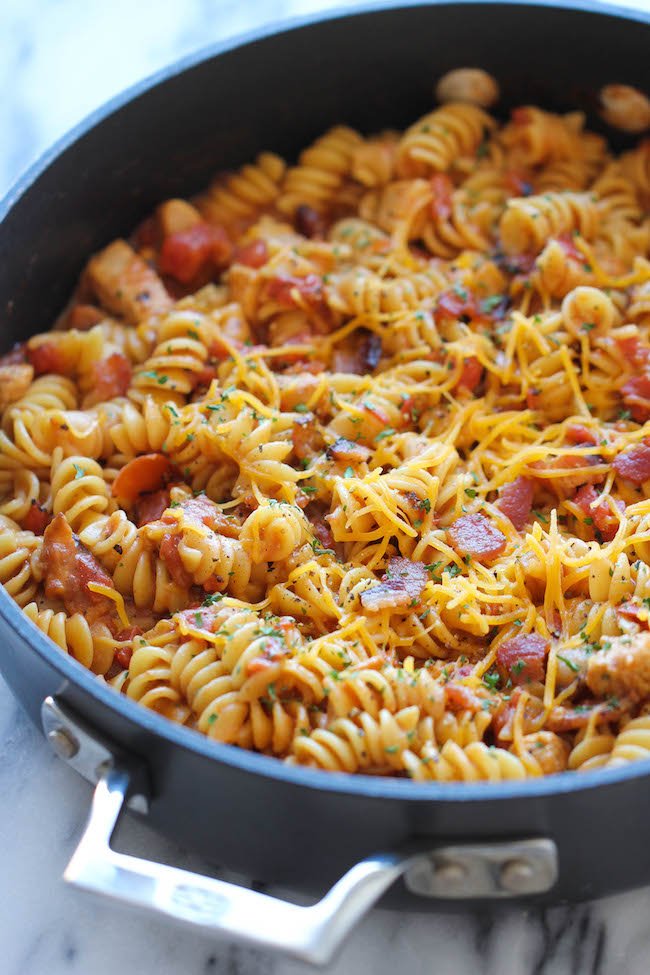 Ingredients
tablespoon oil
1 onion, chopped
2 cloves garlic, minced (finely chopped)
Boneless chicken, cut into chunks
4 tomatoes
Pepper
Seasoning cube
Pasta
Water
Salt
1 large green pepper, chopped
Preparation
Heat oil in a medium-sized saucepan.
Add chicken, onion, garlic and salt and cook until chicken is slightly browned.
Stir in blended tomatoes, pepper and seasoning cube to taste. Let it cook for 2 minutes.
Stir in pasta and enough water to fully cover the pasta.
Bring to a boil, cover the pot and reduce heat.
Simmer until the pasta is cooked and then garnish with green pepper.
SUPPER –  LEFTOVER SAUSAGE FRIED FRY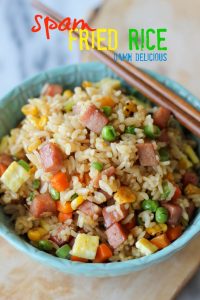 Ingredients
1 tablespoon oil
1 egg
Onion
Carrot, diced
Green onions, chopped
Sausage/Hotdog, sliced
Pepper
Salt/Seasoning cube
Leftover rice
Preparation
Heat oil in a large frying pan.
Add sausage, onion, carrot and green onions. Stir gently for 1 minute.
Stir in pepper and cook for another minute.
Add rice and stir continuously, ensuring that every grain of rice is separated.
Season to taste with salt or seasoning cube.
Transfer to medium-sized bowl.
In the frying pan, add a little oil and break the egg into it, seasoning with a little salt.
Scramble the egg into little pieces and toss the rice back into the pan.
Serve with shito or gravy.