Samsung S9 and S9 Plus are in. Here's why they could be our best smartphone ever.
Samsung unveiled the Galaxy S9 and S9 Plus on Sunday evening at the Mobile World Congress.
Both devices look a lot like the models before but equally stunning and cool, but the new models also boast a number of upgrades, including a nicer camera, better fingerprint scanner placement, more color options… and some really cool AR Emojis.
Maybe you've been waiting for these phones for a while now
We've highlighted some of  the best  features of the Galaxy S9 and S9 Plus.
EASIER TO REACH FINGERPRINT SCANNER
Listening to feedback from users, Samsung has moved the fingerprint scanner from the right side of the camera to underneath, for easier access
BRIGHTER DISPLAYS
Samsung is still using Super AMOLED panels with 2960 x 1440 pixel resolutions but both phones have extra tall 18.5:9 screens and they're slightly brighter. They also have edge-to-edge displays , and are water resistant.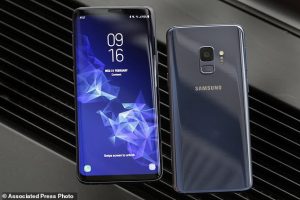 THE CAMERA CAN CHANGE APERTURE
If you're a photographer or camera geek who is looking for a phone that can deliver near professional photos, the S9 and S9 Plus are certainly worth consideration
THERE'S A HEADPHONE JACK
Funny how this is a special feature, but in this day when competitors are taking away the good old earphones for cute dongles, The S9 and S9 Plus have retained their headphone jacks. Other manufacturers  including the iPhone X, 8, and 8 Plus, Pixel 2 XL, or the Huawei Mate 10 Pro have pushed forward with wireless audio making it cooler for people to listen to music and easier to lose them. The Headphone jack in the S9 and S9 Plus will come as a huge advantage to fans of the good old headphone jack.
You may not be able to purchase the phones immediatley. The phones are available for preorder on March 2nd and will arrive in stores by March 16th. The S9 starts at $719.99 and the S9 Plus starts at $839.99.
Enjoy your new phone